Enjoy wine? Enjoy history? Want to visit one of the world's top ten destination countries?…
If so, come join us for a 12- day tour of Turkey.. immerse yourself in history, Turkish culture, cuisine and Turkish wines!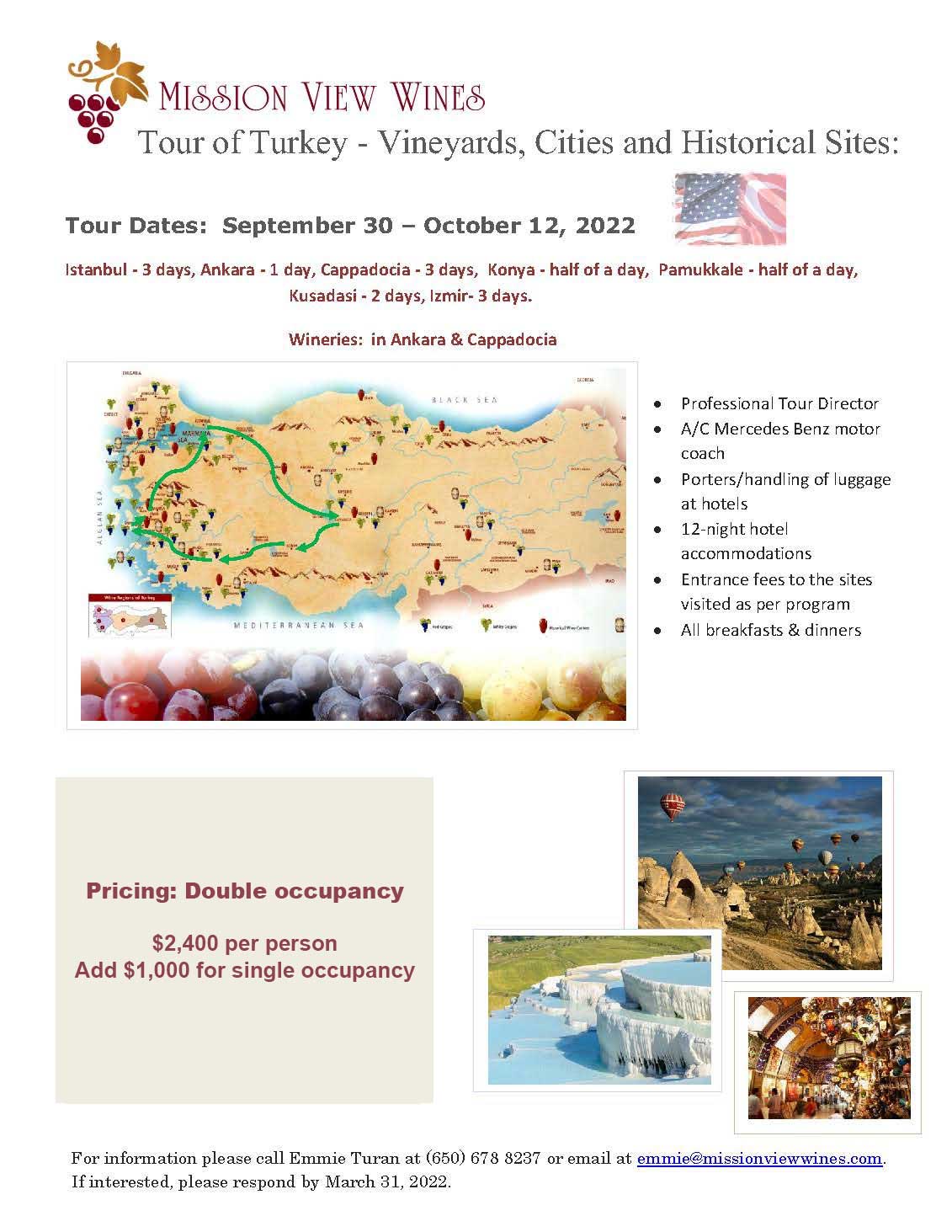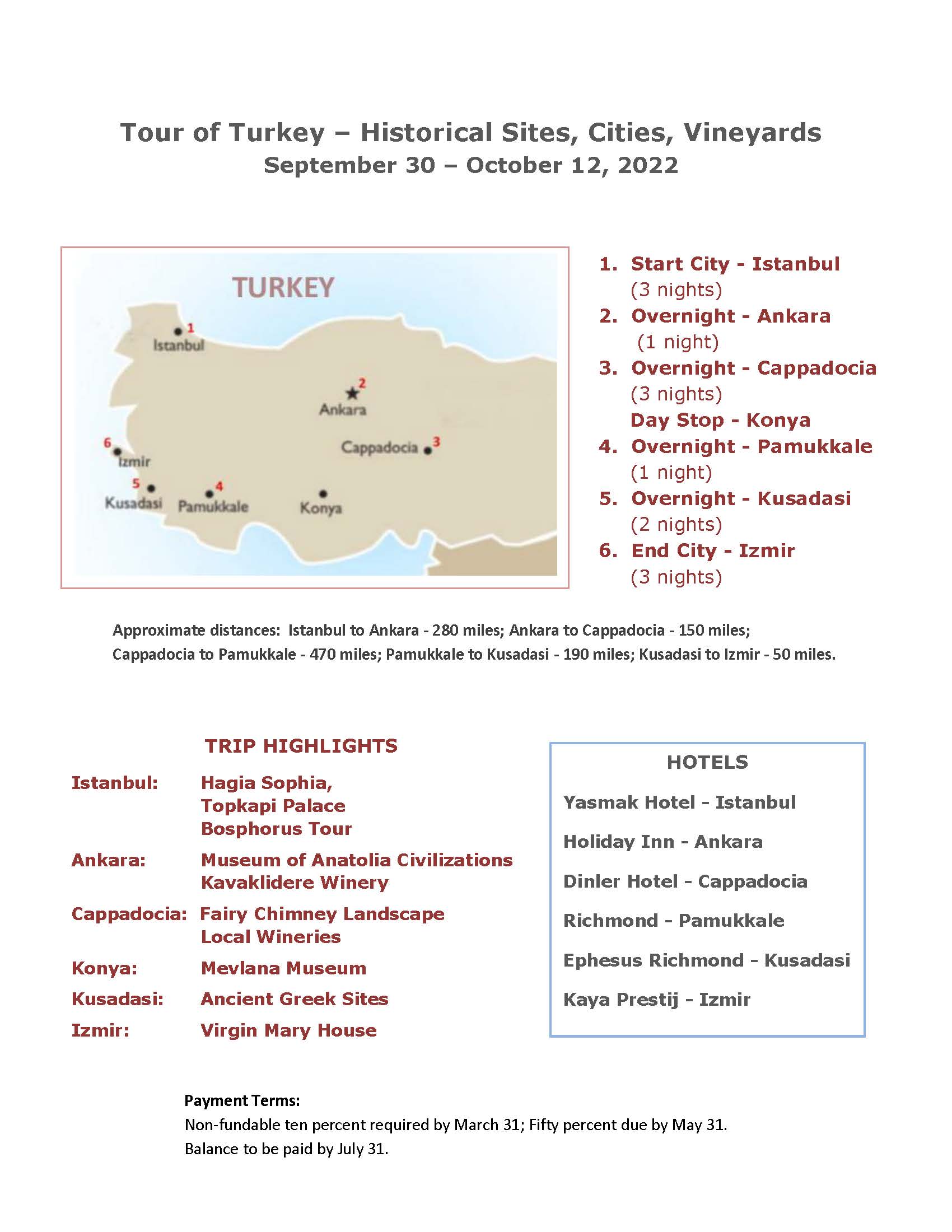 COME JOIN US FOR AN UNFORGETABLE 12 DAY JOURNEY THROUGH THE MOST SPECTACULAR REGIONS OF TURKEY 
The tour is aimed to bring together the natural beauty of the country, its rich history, scrumptious culinary experiences, a sampling of delectable wines, combined with matchless Turkish hospitality. It has been meticulously organized with attention to every detail for the enjoyment of each guest.
The Anatolian peninsula is a land of unrivalled natural beauty. Surrounded by the gruff, untamable Black Sea in the north, whimsical Aegean Sea to the west and the tantalizingly turquoise waters of the Mediterranean Sea in the south, the Anatolian peninsula offers a rich and diverse panorama of breathtaking landscapes. Make sure you have enough memory in your telephone for all the photos you will want to take.
Turkey is a priceless treasure trove for history lovers. The Anatolian Peninsula was a cradle to ancient civilizations through centuries, followed by the arrival of Turkic tribes from Central Asia, and the ensuing founding of the Ottoman Empire in 1299. The tour captures the pivotal historical sites and museums of ancient civilizations and the Ottoman period.  Sultanahmet Square, Hagia Sophia, Topkapi Palace, Blue Mosque and the centuries old Grand Bazaar in Istanbul, followed by a visit to the Museum of Anatolian Civilizations in Ankara, as well as historical highlights dating back to the ancient civilizations in Cappadocia and on the Aegean coast will be a valuable history lesson you don't want to miss…all delivered by a professional tour guide. For details, please take a look at the tour itinerary.
Turkish cuisine is equally diverse, each region with its distinct style, ranging from kebabs for meat lovers to fresh vegetable dishes cooked in olive oil and garnished with local herbs, to fresh fish for pescatarians, and of course, the innumerable desert dishes to top a delicious meal for everyone's enjoyment. Traditionally, Turkish meals end with a cup of Turkish coffee often served with Turkish Delight.  Incidentally, candy stores where Turkish delight and its countless variations are exhibited are truly spectacular (not an exaggeration, display of these candies are so artistic and attractive that "like a child in a candy store" would be an apt description of how you will most likely feel). I encourage you to visit one and buy some to snack on during your travels and some for your family and friends back home. For information on Turkish wines and local grape varieties you will be enjoying, you may want to take a look at the following links  Winemaking in Turkey – the best man for the job is a woman! – Mission View Wines, Land of ancient vineyards, Urla – Mission View Wines. Suffice it to say here, Turkish wines produced with indigenous grapes, as well as international varieties are so delicious that you will not be missing your local California wines, promise!
Turkish hospitality is genuine and warm. Despite the hectic pace modern lifestyle has brought with it, Turks always have time for friends and loved ones. As the saying goes, "a cup of coffee seals a friendship of forty years". A handshake has more meaning and authenticity than a contractual agreement in many instances. I hope you can meet likeminded Turkish friends during your visit and cherish your amity over time.
ABOUT THE TOUR ORGANIZER – Emmie was born in Isparta, Turkey. After graduating with a bachelor's degree in Pedagogy from Gazi University, Ankara, she moved to California in 1977. Emmie received a second bachelor's degree in International Relations from San Francisco State University in 1981 and a master's degree in Political Science from University of California, Berkeley in 1983.
As Emmie is planning her retirement from her nearly forty years of professional career, she has turned her attention to a life-long passion – wine! She is currently working on her degree in winemaking and viticulture at the University of California, Davis, and is concurrently continuing her studies towards diploma through WSET (Wine & Spirit Education Trust.)
Emmie is a Morgan Hill resident. When she moved to Morgan Hill from Foster City four years ago, she found out that her new hometown is a sister city to a Turkish town, Seferihisar, (a town not too far from where she was born); she was ecstatic and intrigued by her discovery. She swiftly joined the Morgan Hill Sister Cities. Her affiliation with Sister Cities prompted her to undertake this project. With this tour, Emmie is hoping to connect her two homes – her native land and her adopted home of forty-five years. As her entire family lives in Turkey, Emmie has made countless trips to her native country over decades and yet Turkey never ceases to amaze her – at the crossroads of the east and the west; a secular republic yet a large segment of the population holds on to its Muslim origins; westernized, yet traditional values are still deeply entrenched and cherished – truly a mesmerizing land of fascinating dichotomies. Emmie wants to share her fascination with her local friends.  Hope you can join her on this exhilarating journey and help her bridge her two beloved homes.

ITINERARY
September 30, Friday: ISTANBUL – Welcome to Istanbul! The city that straddles two continents and has been a home to Greeks, Romans, Byzantines, Ottomans and now the Turks is where our exciting 12- day adventure begins.
Welcome drink and meeting with our tour guide at the hotel lobby – Yasmak Sultan Hotel in Sultanahmet (time of the meeting to be announced closer to the date)
October 1, Saturday: ISTANBUL (Yasmak Sultan Hotel)–Full day city tour.  On your first day in Istanbul, you will experience the splendor of the Ottoman Empire of six hundred years,as you tour the Sultanahmet Square, Blue Mosque, Hagia Sophia and Topkapi Palace. We will cap the day with a stop at the legendary Grand Bazaar where you could hone in on your negotiating skills to buy souvenirs.
October 2, Sunday: ISTANBUL–Bosporus boat cruise in the morning. The Bosphorus, also known as the Strait of Istanbul, is a narrow, natural strait that forms part of the continental boundary between Europe and Asia. It connects the Black Sea with the Sea of Marmara, and by extension via the Dardanelles, the Aegean, and the Mediterranean seas. The two shores of the strait are adorned with beautiful villas from the Ottoman times where lavishly extravagant parties were held at the height of the Empire. As you take in the magnificence of these shores, imagine turtles carrying candles on their back to illuminate the pathways of guests frolicking in opulent gardens, as was the indulgence of the times. A boat cruise is indeed a lovely way of going back in time and observing the city from afar in the soft breeze of the open air, we hope you will enjoy it.
In the afternoon, guests have the choice of booking an optional tour or exploring the city on their own. A visit back to Grand Bazaar for some more shopping is always a welcome option.
October 3, Monday: ANKARA (Holiday Inn)–We will depart from Istanbul early for Ankara, Turkey's capitol. A tour of the city upon arrival will be followed by a tour of the Kavaklidere Winery. Kavaklidere is the first commercial winery of the country, established shortly after the foundation of the modern republic by Ataturk in the 1920s. As such, this winery visit will not simply feature wine tasting, but will also be an introduction to Turkish winemaking. Dinner and stay the night at Holiday Inn.
October 4, Tuesday: CAPPADOCIA (Dinler Hotel) – We will start the day with a visit to the Museum of Anatolian Civilizations. Following a rich lecture on ancient civilizations that thrived on the Anatolian peninsula, we will set out for Cappadocia. On our way, we will pass by Lake Tuz (Tuz means salt), which is the country's second largest lake and meets 40 percent of Turkey's salt need. The highlight of the afternoon is a short break for some refreshments at the Agizkarahan caravanserai. Construction of this eight-hundred-year-old building was completed by Seljuk Sultan Giyaseddin Keyhusrev in 1239. We hope you enjoy the impressive architectural style of this huge complex which served as a busy hub for traders, while you sip on your beverage of choice.
October 5, Wednesday: CAPPADOCCIA–A full day of exploration of the area. We will visit the Open-Air Museum, a monastic complex and Christian sanctuary of carved houses, churches, and monasteries, to be mesmerized by the exquisite color of the biblical frescoes. The museum was one of the earliest centers for religious education and there are at least ten churches and chapels in the complex, dating between AD900 and 1200. Afterwards, we will continue to Uchisar which is located at the edge of Göreme National Park.The 60-metre-high castle-mountain that borders it is crisscrossed by numerous underground passageways and rooms, which served as residential areas, as well as cloisters in Byzantine times. We will cap our day with a visit to Avanos (Venessa in ancient times) overlooking the Kizilirmak River (Red River) – the longest river of the country.  Avanos was historically the center of earthenware pottery, dating back to the Hittites– it remains the main industry of the area… a perfect opportunity to buy some authentic gifts, especially if you like pottery.
October 6, Thursday: CAPPADOCIA–A day to slow down and relax a little. In the morning, guests are free to explore on their own the magnificence of the area to take in the beauty of the fairy chimneys, dwellings and hotels carved into caves and the quaint shops where local handmade gift items by local artisans are abundant. In the afternoon, we will visit wineries for wine tasting. Cappadocia is one of the largest wine regions of the country, where local grape varieties of Okuzgozu and Bogazkere are used to produce wines either on their own or skillfully blended…either way, quite lovely.
October 7, Friday: Pamukkale (Richmond Hotel) – We will leave Cappadocia early in the morning to our next stopover Pamukkale, which means "cotton castle" in Turkish. The area is famous for a carbonate mineral left by the flowing of thermal spring waters, resulting in a landscape that looks like layers of impeccably white virgin snow. It is just breathtaking! Be sure to have your camera.  On our way to Pamukkale, we will visit Konya, a city that has been inhabited since the 3rd millennium BC and was ruled by various civilizations such as Hittites, Phrygians, Persians, Helens, and Romans. It was incorporated into the Ottoman territories in the fifteenth century. We will visit the Mevlana Museum, the mausoleum of the 13th century Persian Sufi mystic Rumi, which is also the lodge of the whirling dervishes.
October 8, Saturday:  KUSADASI (Ephesus Richmond Hotel) – Early departure from the hotel to Kusadasi. On the way, we will visit Hierapolis – an ancient Greek city located on hot springs in classical Phrygia- and Aphrodisia, one of the finest archaeological sites in Turkey, still partly excavated and partly undiscovered. The name of the city is derived from the goddess of love, Aphrodite – known as Venus by the Romans – who had her famous sanctuary here.
October 9, Sunday: KUSADASI– A full day of immersion in ancient history following breakfast. Our day will include Didim, the site of the antique city of Didyma, housing the ruins of Temple of Apollo; Miletus, another ancient Greek city which was considered among the greatest and wealthiest of Greek cities prior to the Persian invasion in the 6 th century BC; and Priene, an ancient Hellenistic city located just to the north of Miletus. Priene was built in the 4th century BC and was considered an important port for traders and merchants of the time, as it is located at the mouth of the Meander River. You will be able to add to your photo gallery of the picturesque ruins of the Temple of Athena located in Priene.
October 10, Monday: IZMIR (Kaya Hotel) – Early departure from the hotel for Izmir. On our way, we will visit spectacular historical treasures of ancient civilizations. Our first stop is Ephesus, a city in ancient Greece on the coast of Ionia near present day Izmir, which was built in the 10th century BC by Ionian Greek colonists. During the Classical Greek era, it was one of twelve cities that were members of the Ionian League, famous for the nearby Temple of Artemis, completed around 550 BC. The temple has been designated as one of the Seven Wonders of the Ancient World, with its many monumental buildings including the Library of Celsus and the amphitheater capable of holding 24,000 spectators. We will continue our day with a visit to the Basilica of St. John, built in the 5th century BC by Justinian. We will complete our day with a visit to the House of the Virgin Mary. The house is an important shrine for Catholic pilgrims as they believe that Mary, the mother of Jesus, was taken to this stone house by Saint John and lived there for the remainder of her earthly life.
October 11, Tuesday: Izmir–our last day of exploration is reserved for the glorious city of Bergama (Pergamon). This ancient city was the capital of the Attalid dynasty from 281 BC to 133 BC, then became part of the Roman province of Asia and remained under Eastern Roman rule until the Middle Ages, surviving many invasions by various dynasties throughout its history. It was incorporated into the Ottoman territories in mid-14th century. As such, the city is rich with ruins and remnants of antiquity as well as the ottoman period, including several mosques, caravanserais, and traditional Ottoman houses. The town is renowned for its high-quality hand-woven carpets. If you have missed your chance of investing in one in Istanbul, here's your opportunity!
October 12, Wednesday: Izmir – Time to say goodbye and wish you bon voyage for your trip back home. Following our last breakfast together at the hotel, you will be taken to the Izmir airport.
I certainly wish this will be a truly memorable tour for you and that you take out the photos of your trip often to relish those happy moments with your family and friends.
What's Included
All hotel accommodations
All breakfasts and dinners
All entrance fees for sights and museums visited as per the itinerary
All transfers by an air-conditioned coach
Porters/luggage handling at hotels
Professional English-speaking guide.
What's not included
Lunches
All beverages during dinner
Entrance fees for sights and museums not mentioned on the itinerary
Tip to guide and driver at the end of the tour
Pricing: Double occupancy
$ 2,400 per person
Add $ 1,000 for single occupancy
Payment Terms:
Non- refundable ten percent required by March 31; fifty percent due by May 31; balance to be paid by July 31.
Please make payment by:
Personal check (preferred)
Mehtap Turan
PO Box 307
Morgan Hill, CA 95038
PayPal to: emmie@missionviewwines.com
Credit card: (secure invoice will be sent by email)
Zelle to: 1 650 678 8237
For information, please call Emmie Turan at (650) 678-8237 or email at emmie@missionviewwines.com
Important points to remember:
It is necessary for all US citizens traveling to Turkey to acquire a Turkish visa before they pass through border control.
Applying for a Turkish visa for US citizens no longer means going in-person to a national embassy or consulate or obtaining a visa on arrival at the border. It is now possible for US nationals to obtain a Turkish electronic visa (e-Visa) instead of the traditional 'stamp' or 'sticker' visa.
This modern and convenient system makes it easy to apply for a Turkey visa online from the US. It has also reduced long lines at immigration checkpoints as it allows for expedited entry at the Turkish border.
The Turkey e-Visa for US citizens can be used for both tourist visits and business travel, as well as to transit through Turkey to an onward destination. It grants its holder a stay of up to 3 months in the country.
Covid requirements/restrictions:
All travelers must submit a PCR and complete a form for entry to Turkey. This new COVID-19 requirement applies to everyone entering Turkey from overseas. Travelers should submit the Form for Entry to Turkey online before departure. They can do so when applying for their Turkish eVisa or by clicking the link below:
Form for Entry to Turkey: COVID-19 Entrance Requirement (visasturkey.com).
I will post updates closer to the date of our tour, please check my website periodically.
Airfare is not included in the tour price to accommodate guests' freedom to use their frequent flyer miles/points as well as flexibility to those who wish to extend their travels to include other destinations.
For anyone else, I suggest Turkish Airlines (member of Star Alliance) for two reasons: It is a direct flight from San Francisco to Istanbul with very convenient departure and arrival times (departs at 6 pm and lands at 6 pm the next day). Secondly, if the majority of our group is on the same flight, I could arrange for a shuttle from the airport in Istanbul to our hotel.
Insurance is not required but is recommended in the event of trip cancellation, lost or delayed baggage or unforeseen medical expense. In the link provided below you will find two companies offering travel insurance.  https://itmitourtraining.com/travel-insurance.
Please feel free to call (650) 678 – 8237 or email me at emmie@missionviewwines.com if you have any questions.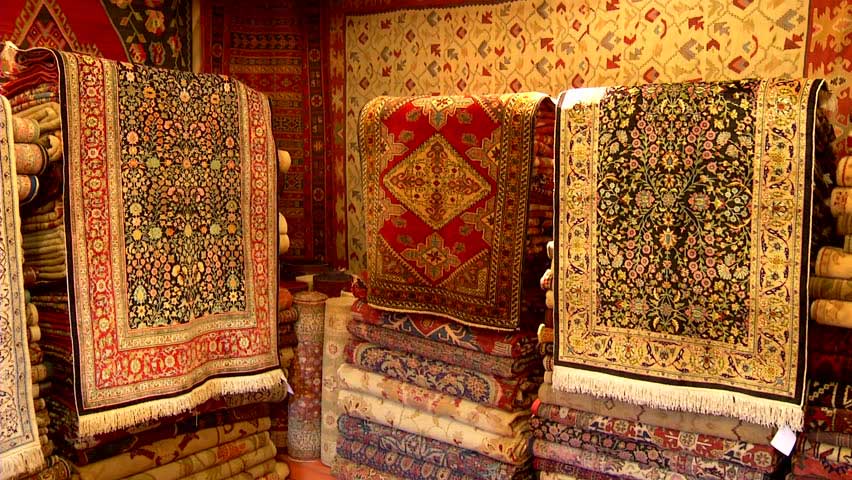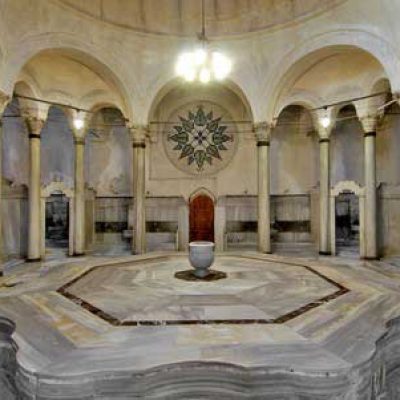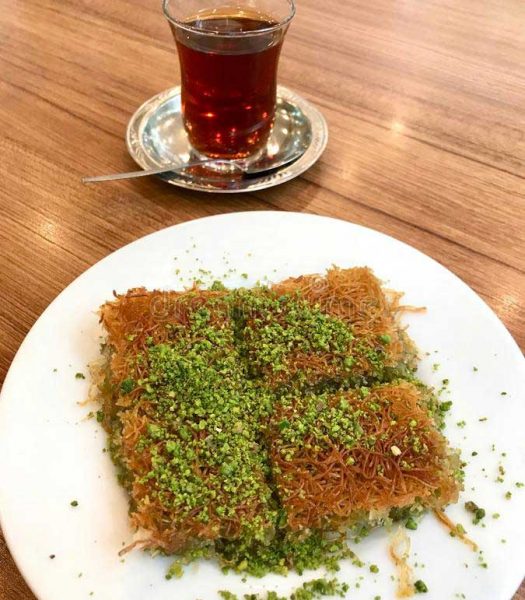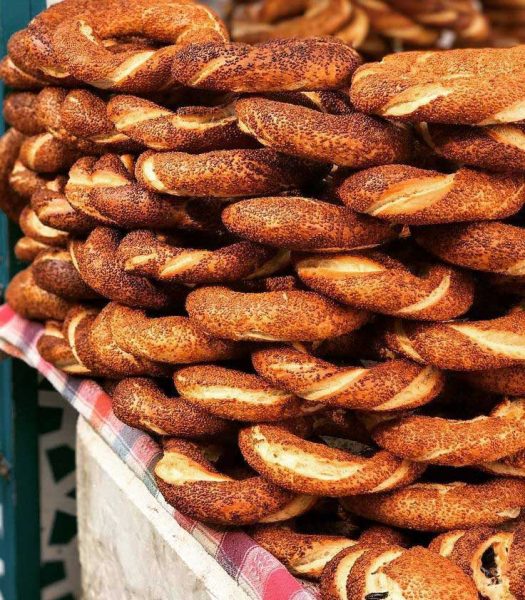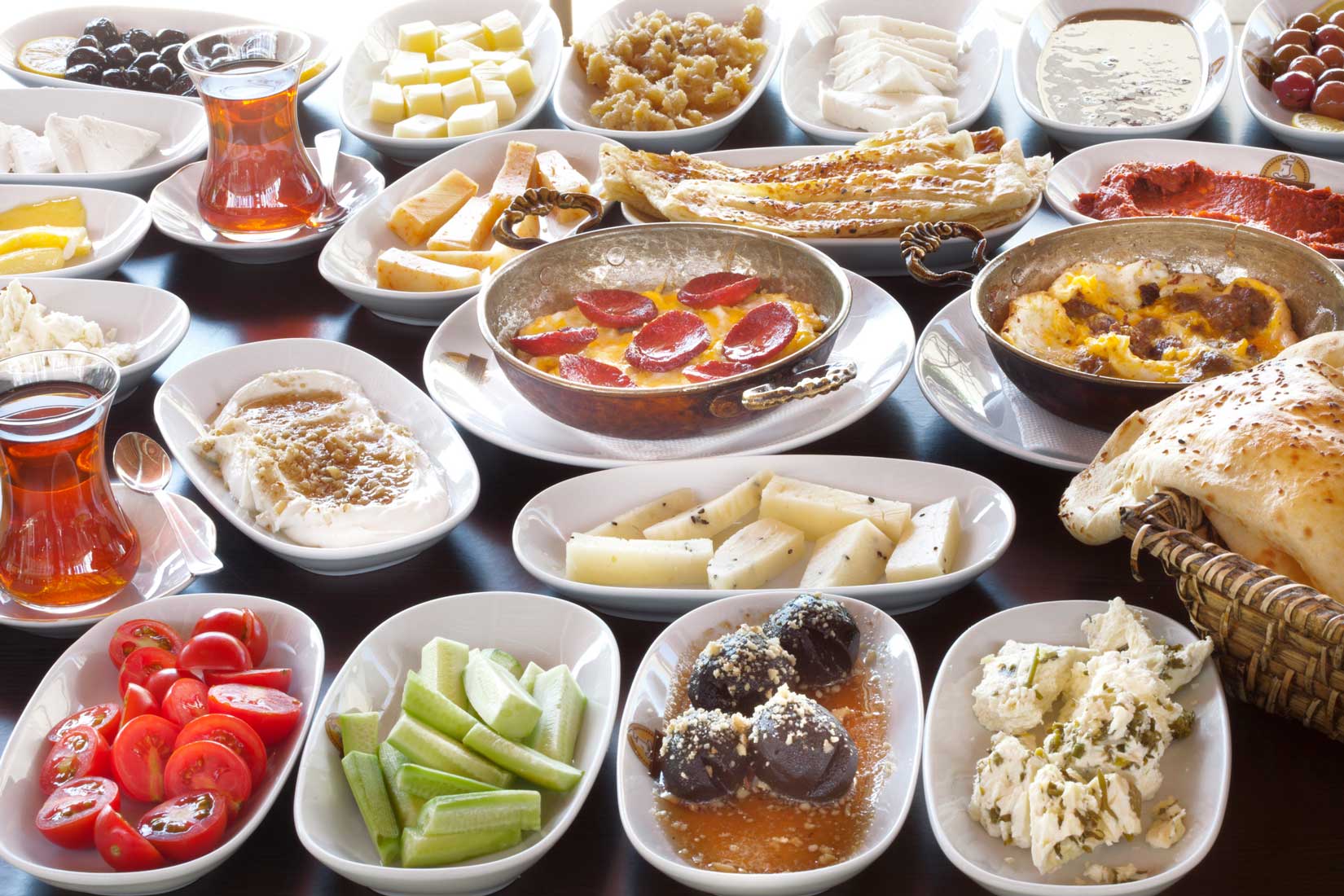 My faves during my visits to Turkey…
There are some things I look forward to when I plan a visit to Turkey…things that lift me up, nourish my soul and rejuvenate me, I want to share them with you…beware, eating is a large part of it.
Turkish cuisine is rich and versatile to please just about anyone's palate, but there are certain foods that are quintessential in my opinion.
Street food is unbelievably delicious. Options galore: Döner sandwiches (thinly sliced lamb and beef in freshly baked bread, garnished with condiments); köfte sandwiches (savory Turkish meatballs in a crusty sourdough baguette with tomatoes and onions); fish sandwiches (freshly grilled fish tucked into a roll with herbs, onions, and tomatoes); Midye (Stuffed mussels) one of the most popular street delicacies. Pide (Turkish pizza) is another one you absolutely must try. It is made with many different fillings – cheese, spinach, spicy pastrami, etc., all are delicious, although my favorite is the ground beef filling with onions and tomatoes. And of course, my old time favorite, simit, a circular bread similar to a bagel, except instead of boiling, the dough is dipped into fruit molasses before it is baked, with a generous coating of toasted sesame seeds on top. Simit is not only great to grab as a snack when you are on the run, but also wonderful as part of breakfast. Incidentally, breakfast is my most favorite meal. I always look forward to waking up to a scrumptious one. It is a rather large feast consisting of many kinds of cheeses, olives, jams/jellies, honey, crème fraiche, different egg dishes, some cooked with sucuk (spicy sausage) or pastırma (spicy pastrami), many different baked goods, freshly cut tomatoes, cucumbers, and Charleston peppers and much more, all very yummy.
Coffee/tea breaks –I love recharging myself in between exploring my surroundings or shopping by taking a break at coffee shops. In Turkey, coffee shops are generally French style patisserie where you could order Turkish tea- served in dainty glass cups– or Turkish coffee -served in demitasse- as well as your regular Americano, cappuccino, etc.   If you order Turkish coffee, you will be asked how you would like it – without sugar, medium sweetness or sweet. As for snack to complement your choice of beverage, you could indulge yourself in European style cakes, cookies, petit beurre, or Turkish deserts. There are a dizzying number of them, each is divine, I love them all, but my favorite is kadayıf –finely shredded phyllo dough filled with nuts and smothered with honey syrup.
Turkish bath – A truly remarkable spa experience which starts with sauna, preparing your body for what's to come. Sauna is followed by fabulously deep scrubbing by your tellak (bath attendant/ Masseuse) like you have never experienced it before. After the thorough cleansing, your body now is ready for that magical massage.  When you are done, you literally float out of the spa, with an incredibly soft skin – like a baby's bottom, as Turks describe it. Turkish bath houses are designed to de-stress you; they are beautiful dome shaped marble constructions with a large marble slab in the middle; the air is intoxicating, infused with olive oil-based soap, the warm humidity and the clean smell invite you to surrender yourself to the expert hands of your bath attendant the moment you step inside.
Shopping– bargaining with shopkeepers at small artisanal shops is a delightful experience, especially carpet shopping. It is mesmerizing how effortlessly they unroll many different styles in front of you so quickly. You will be amused by how they try to engage you in conversation with their broken English to make a sale. They are respectful, courteous, and friendly. If they think you are a serious shopper, they will offer you tea/coffee, while you are trying to decide on your purchase -before you know you may end up as the best of buddies.