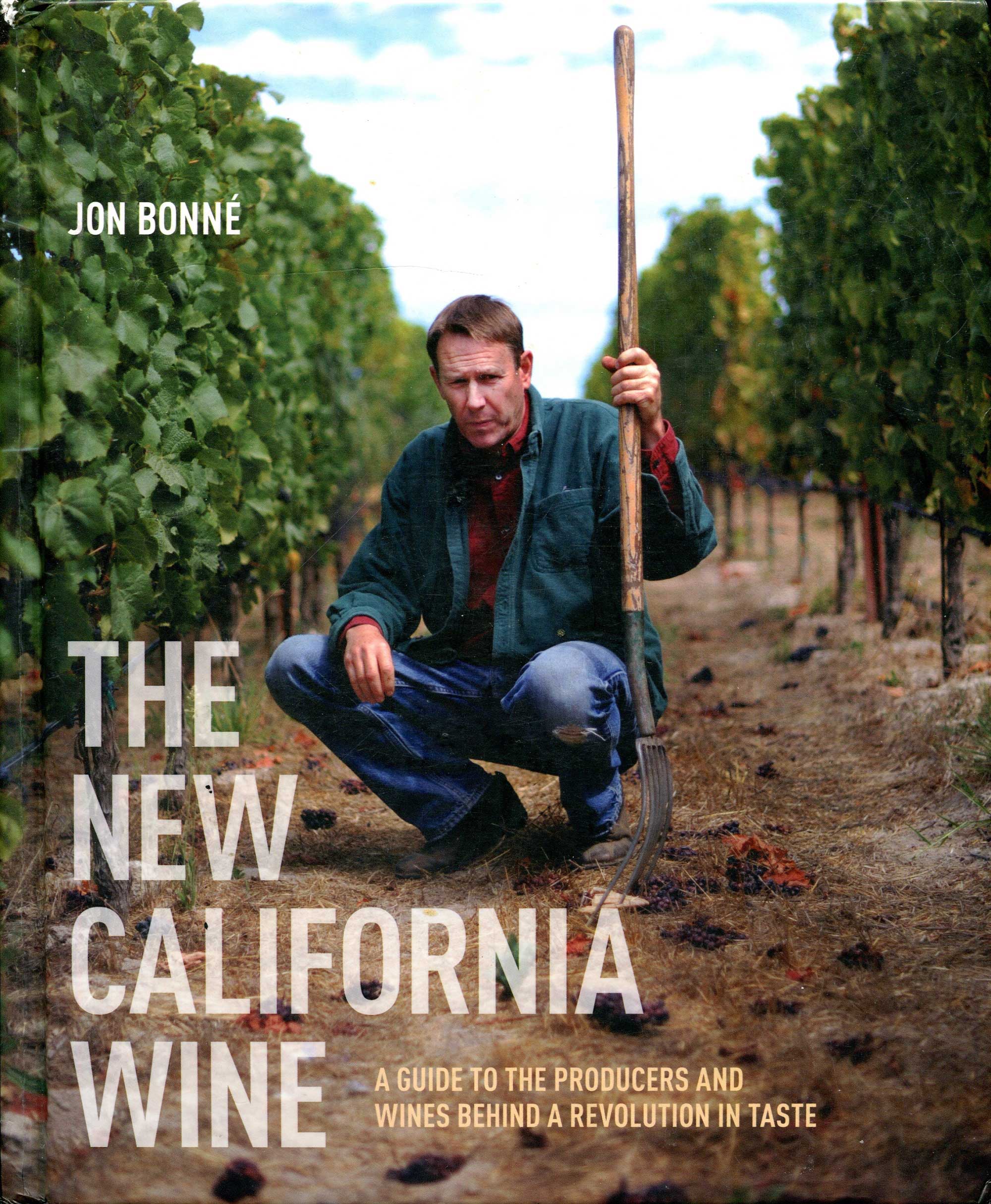 Jon Bonne's "The New California Wine" is an insightfully written account of the wine revolution taking place in California in recent years and the young iconoclasts behind the exciting trends.
Bonne grew up under the mentorship of a father, who taught him about Old World wines from a very early age.  Well versed in European wines "from Vouvray to Valpolicella," as he puts it, Bonne is clearly thrilled with the new winemaking trends; he sees the current practices as the application of lessons learned from the European vintners to the unique California climate and soil. Bonne is a strong believer in terroir; he particularly appreciates the new wine makers' predilection for local grape varieties rather than the internationally recognized names.  These, he claims, "show nuance, restraint and deep evocation of place," unlike the heavily doctored, bold wines with high alcohol levels that exude no varietal and or regional expression.
Today, California produces some ninety percent of the country's wine and is the fourth largest wine producer globally, but the state's current ascendancy has a long and interesting history. Bonne, in his refreshingly easy style, takes the reader on a historical journey by comparing past winemaking practices with current trends, chronicling along the way the ever-present tension between the Old World and the New, as well as tracing the maturing American wine palate through the decades.  While this book is about the Young Turks of the present, Bonne also acknowledges and salutes some of the old California wine makers, such as Ted Lemon, Rick Longoria and Steve Edmunds for their avant-garde wine making practices who battled the odds, long before the current revolutionary movement started.
Whether or not you agree with his conclusions, Bonne's book is not only a comprehensive treatment of the sweeping changes in California winemaking scene, but is provides a welcome resource for wine lovers with its lists of the many small artisanal producers and the wines behind this exhilarating new wave.  A must have reference book for those who appreciate and enjoy California wine.